---

As with all awards, there are rules that come along with being nominated. This one is no exception. The rules are fairly simply though..

1.)

Thank the blogger that nominated you, and link back to their blog in your post.

2.)

Post the award's logo on your blog.

3.)

Answer the ten question asked by the nominator.

4.)

Nominate ten bloggers for the award.

5.)

Ask your nominees ten questions.


Questions


1. What is your most anticipated book of 2014? - Oh god erm Black Ice by Becca Fitzpatrick.
2. What is your favorite book so far of 2014? - Has to be Blueprint series by Lesley James.
3. Name a new author that you think we all need to be reading. - Kat Green! Author of Strings.
4. Favorite Book to Movie adaptation.- So far it has to be TFIOS.
5. Favorite Book Series ever. - The Yelena Zaltana series by Maria V. Snyder
6. All time favorite author. - Maria V. Snyder
7. If you were stranded on an island with only one book, what would it be? - That is so hard omg. It would have to be Dream Wakers by Bec Dixon
8. Favorite genre to read. - Mainly YA and Romance
9. Biggest fangirl moment you ever experienced. - When I met Cassie Clare and kind of maybe screamed.
10. Name the author you would most like to meet. - Maria V Snyder so badly!



I nominate -

@Beccasboooks
@LovelyOwlsBooks
@ReadWriteLove28
@nicolereadings
@LavenderLibrary
@claireh18
@writersdream
@CrazyBookLover_
@lifeaintabook
@mabismab


My questions to you guys!

1. Favourite book?
2. Favourite author?
3. Favourite place to read?
4. If you could only read one book for the rest of your life what book would it be?
5. A book that you think needs more recognition?
6. A book you haven't been able to finish?
7. Favourite part about blogging?
8. An author you are just dying to meet?
9. What was the last book you got? Or bought?
10.How long have you been blogging?
Powered by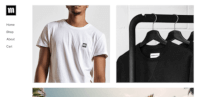 Create your own unique website with customizable templates.